Louisiana meat company recalls deli meat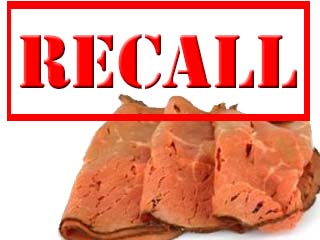 A Louisiana meat-packing company has recalled 20,166 pounds of potentially bacteria-tainted cooked roast beef deli meat.
The U.S. Department of Agriculture's Food Safety and Inspection Service said Wednesday that Manda Packing Co., based in Baker, is recalling the meat that may be contaminated with Listeria monocytogenes. Food contaminated with the bacterium can cause listeriosis, an uncommon but potentially fatal disease.
The possibly tainted products were packed Feb. 27 and shipped for distribution and to retail deli stores in Louisiana, Mississippi, Texas, Florida, Alabama, Oklahoma, Illinois and Tennessee.
The recall includes Manda Supreme Roast Beef, Four Star Cajun Roast Beef, Four Star Roast Beef, Cajun Prize Roast Beef, Manda Supreme Natural Roast Beef, Manda Natural Roast Beef, Manda New Orleans Style Roast Beef and Manda Whole Wet Pack Roast Beef.