Several TN Career Centers to Close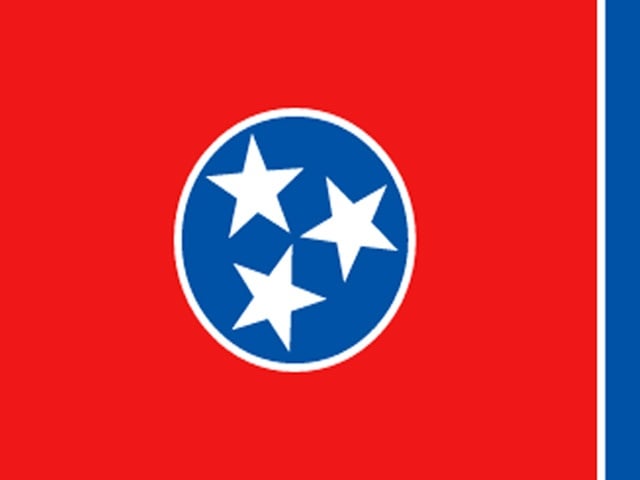 NASHVILLE, Tenn. – Several Tennessee Career Centers are closing their doors due to fewer federal dollars being available.
According to a news release, Tennessee Department of Labor & Workforce Development Acting Commissioner Burns Phillips announced Friday that the department is restructuring its career center network to more effectively serve Tennessee citizens within current budget constraints. Thirty-four career centers will permanently suspend job services in order to continue job placement activities with fewer federal dollars.

Since 2004, career centers were operating at a deficit and more than $32 million in one-time federal funding was used to supplement the program.  When that funding ran out, the governor included $5 million of state funding in last year's budget to give the department an opportunity to work on a plan to run the career centers efficiently and effectively moving forward.


"Citizens across the state will continue to have convenient access to career center services," Phillips said. "We understand the importance of providing support to job seekers and take that responsibility seriously. This plan allows us to rightsize the program and continue services to all 95 counties."
There were three main factors in determining service relocations: (1) career center locations required by law, 2) alignment with the governor's jobs camps, and (3) most effective use of remaining federal funds to serve as many Tennesseans as possible. The department carefully evaluated these issues to make sure Tennesseans continue to have convenient access to job services near their communities.
Below is a list of Tennessee Career Centers that will continue operations and the counties they will serve.
| | |
| --- | --- |
| Available TN Career Centers | Service Locations by County |
| Blount County (Alcoa) | Blount, Loudon, Monroe |
| Carroll County (Huntingdon) | Benton, Carroll, Henry, Weakley |
| Coffee County (Tullahoma) | Bedford, Coffee, Franklin, Grundy, Lincoln, Moore, Van Buren, Warren |
| Cumberland County (Crossville) | Anderson, Campbell, Cumberland, Fentress, Morgan, Pickett, Roane, Scott |
| Davidson County (Nashville North) | Cheatham, Davidson |
| Dyer County (Dyersburg) | Crockett, Dyer, Gibson, Lake, Lauderdale, Obion, Tipton |
| Hamblen County (Talbott) | Claiborne, Grainger, Greene, Hamblen, Hancock, Hawkins, Jefferson, Union |
| Hamilton County (Chattanooga) | Hamilton, Marion, Sequatchie |
| Hardin County (Savannah) | Decatur, Hardin, McNairy |
| Knox County (Knoxville) | Knox |
| Lawrence County (Lawrenceburg) | Giles, Lawrence, Wayne |
| Madison County (Jackson) | Chester, Hardeman, Haywood, Henderson, Madison |
| Maury County (Columbia) | Hickman, Lewis, Marshall, Maury, Perry |
| McMinn County (Athens) | Bledsoe, Bradley, McMinn, Meigs, Polk, Rhea |
| Montgomery County (Clarksville) | Dickson, Houston, Humphreys, Montgomery, Robertson, Stewart, Williamson |
| Putnam County (Cookeville) | Clay, DeKalb, Jackson, Overton, Putnam, Smith, White |
| Rutherford County (Murfreesboro) | Rutherford, Trousdale, Wilson |
| Sevier County (Sevierville) | Cocke, Sevier |
| Shelby County (Memphis Poplar) | Shelby (Poplar Ave.), Fayette |
| Shelby County (Memphis Hickory Hill) | Shelby (Poplar Ave.), Fayette |
| Sullivan County (Kingsport) | Johnson, Sullivan |
| Sumner County (Gallatin) | Sumner, Macon |
| Washington County (Johnson City) | Carter, Unicoi, Washington |
Tennessee's career center system assists those looking for work in finding jobs and employers in recruiting and screening employees.  All career centers have computer work stations with Internet access. Staff is available to assist job applicants in using Jobs4TN.gov to search for work and to create and post résumés.  Career centers also offer on-site job preparation workshops and are a resource for referrals to skills training and supportive services.
Officials stated that mobile Career Coaches will increase frequency of public events in areas where service reductions have occurred. The three mobile centers are located in east, west, and middle Tennessee and are equipped with computer workstations, Internet access, and other resources to connect workers and employers. http://www.getonthecoach.tn.gov/
A complete list of all Tennessee Career Centers by city and county is available at http://state.tn.us/labor-wfd/cc/cccounty.shtml.