Titans look to fix mistakes after snapping skid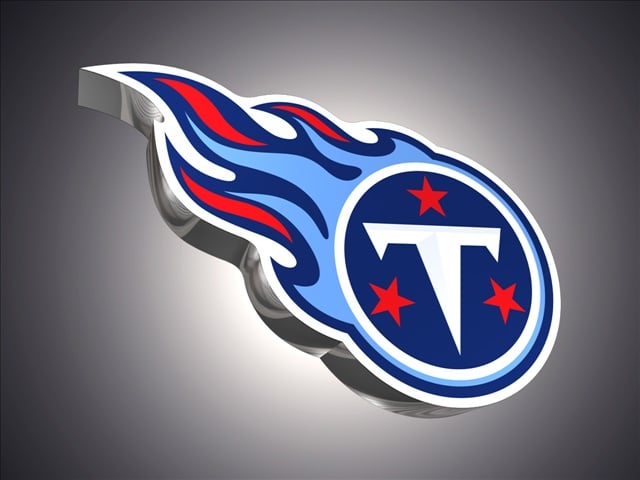 NASHVILLE, Tenn. (AP) – Photos of the winning Titans scrolled on two video screens in the hallways at Tennessee's headquarters again.
The screens were blank the previous four weeks, during the team's skid. The uplifting images are part of the spoils of winning.
And the Tennessee Titans really needed a lift, no matter how ugly the victory or weak the opponent.
"It felt like a long time," tight end Delanie Walker said Monday of the Titans' 16-14 victory over the winless Jacksonville Jaguars. "Walking through the hallways, and we finally got some new pictures up of the game. That just shows we got a 'W,' and it feels good. So hopefully we can keep this going."
Sammie Hill blocked a field goal to preserve the win, and the Titans (2-4) snapped a four-game skid with their first win since the opener. It also marked first-year coach Ken Whisenhunt's first victory at home, though he didn't celebrate with a game ball but more with a sigh of relief.
"That was a tough stretch," Whisenhunt said. "It's nice to get a win, even though I would've preferred it not have been as close as it was. We're still happy to get it."
Now the Titans can work on making corrections, and they still have plenty of areas needing improvement. Left tackle Taylor Lewan and running back Bishop Sankey got their first career starts, and backup quarterback Charlie Whitehurst started his second game in three weeks.
After failing to protect a 28-3 lead in losing to Cleveland on Oct. 5 in the worst blown lead at home ever in the regular season, the Titans came perilously close to doing it again by managing to hold the ball only 5 minutes, 23 seconds in the fourth quarter. That was after allowing the Jaguars only one possession in the third quarter.
Locker sat out because of his second injury to his passing hand in three weeks. Walker said the issue is simply making plays and protecting the quarterback. The Titans gave up three sacks, and Whitehurst was hit five other times.
"We've got to be able to stay on the field, control the clock," Walker said. "We put our defense out there a lot. … It's our turn to help them out."
The Titans forced Jacksonville to punt on its first two drives in the fourth quarter. Cornerback Jason McCourty ended another drive by forcing a fumble at the Titans 10, and rookie linebacker Avery Williamson returned the fumble out near midfield.
Yet the Titans went three-and-out on all three possessions. They tried running all three plays of the last one and wound up going backward before punting again.
Two teaching points will include rookie Marqueston Huff failing to down a punt with about 7 minutes left at the Jaguars 1 when he tried to catch the ball. Veteran linebacker Wesley Woodyard had his arms around a Jaguars tight end but didn't take him down, and Clay Harbor finished a 20-yard touchdown with 43 seconds left to set up the frantic finish.
Even then, Titans safety Michael Griffin couldn't catch Jacksonville's onside kick.
"We've still got a lot of work to do, but we've made some progress," Whisenhunt said.
The Titans visit Washington (1-5) on Sunday before hosting Houston (3-3) before their bye. Now that the skid is over, the goal now is getting back to .500 before the second half of the season. Locker still is trying to recover from a swollen right thumb, and Whisenhunt said they are trying to get the quarterback healthy. Whether Locker practices Wednesday remains to be seen.
But Whisenhunt will talk about the chance to reach 4-4 before the bye and give the Titans a chance at some type of reward to provide an incentive.
"I don't think there's anything wrong with that," Whisenhunt said.
Notes: Whisenhunt said DL Ropati Pitoitua broke a finger on his left hand and isn't sure if the lineman will miss time. Pitoitua sat out two preseason games after he broke that hand in August and missed a loss at Indianapolis because of an injured knee. … The Titans waived TE Brett Brackett on Monday. He was promoted from the practice squad on Saturday.