No. 11 Wichita State tops Memphis State 71-56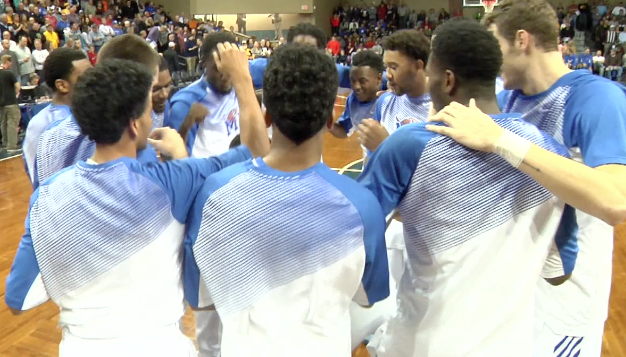 SIOUX FALLS, S.D. (AP) – Ron Baker scored 21 points to lead No. 11 Wichita State to a 71-56 win Tuesday over Memphis State, pushing the Shockers regular-season win streak to a nation-leading 33 games.
Fred VanVleet had 15 points and Darius Carter added 12 for the Shockers (2-0).
The Tigers were led by Nick King's 16 points. Austin Nichols and Avery Woodson added 10 each.
Wichita State led 39-22 at half, holding the Tigers to a 5-for-21 shooting from the field while forcing 14 turnovers. The Shockers had a 15-2 run early in the second half, capping it with Baker's 3-pointer with 13:43 to play to give Wichita State a 47-31 lead.
The neutral-site game at the Sanford Pentagon was the first of the season for the Tigers and the second for the Shockers, who defeated New Mexico State 71-54 on Nov. 14.