Protesters, supporters demonstrate at Obama speech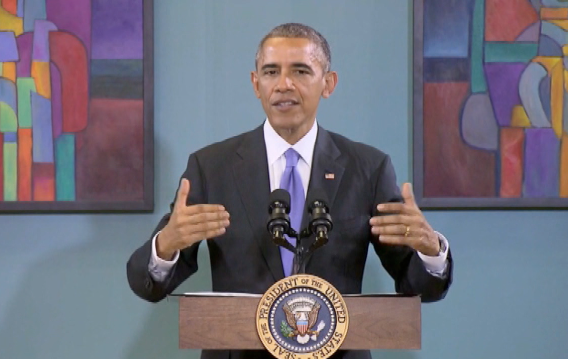 NASHVILLE (AP) — About 200 protesters and supporters have been gathered outside a south Nashville community center where President Barack Obama spoke about his executive action on immigration.
Desert Storm veteran Karen Douglas drove from Clarksville to protest Tuesday. Standing behind barricades across the street from Casa Azafran and holding a homemade sign, she says she's concerned that Obama's action will make America less safe.
Mayra Yu is a Mexican immigrant who is now a U.S. citizen living in Nashville. She came to thank Obama for the action that could protect 4 million immigrants from deportation but says she is sad that others will likely not qualify.
About 60 people marched to the scene with signs that included "Black lives matter." Activist Ron White said the group was there to support immigrants and to protest police brutality.