Zaire to start at QB for Notre Dame vs. No. 22 LSU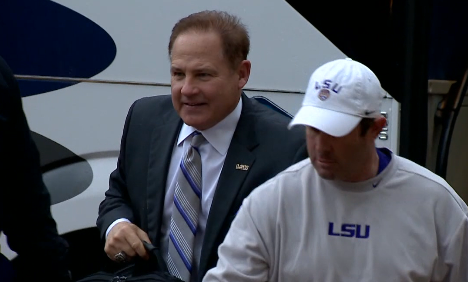 NASHVILLE, Tenn. (AP) – Notre Dame coach Brian Kelly did his best to keep his starting quarterback a mystery for the Music City Bowl, even teasing that he would knock twice for sophomore Malik Zaire and once for senior Everett Golson.
On Monday, Kelly finally announced he's going with youth over experience, giving Zaire his first career start.
This gives Kelly a chance to test Zaire against No. 22 LSU and the Southeastern Conference's toughest defense Tuesday. The Notre Dame coach also plans to play Golson, who led the Irish to a 6-0 start before being benched in their 49-14 season-ending loss at Southern California.
This is the first Music City Bowl for both Notre Dame (7-5) and LSU (8-4), a big change of scenery from their last meeting in the 2007 Sugar Bowl.