Sexual assault awareness campaign comes to West Tenn.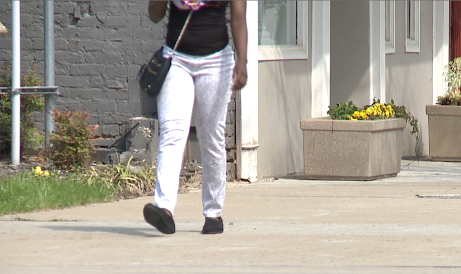 [gtxvideo vid="nJF2qE0F" playlist="" pid="OTSe9U1y" thumb="http://player.gtxcel.com/thumbs/nJF2qE0F.jpg" vtitle="Start By Believing – Katie"]
DOWNTOWN JACKSON — More help is available in Jackson-Madison County for sexual assault victims. It is all part of a new, unique public awareness campaign called Start By Believing.
It launched Tuesday in Jackson at City Hall as part of Sexual Assault Awareness Month in April. "When victims come forward, when they find the courage to speak up, we have to believe them," Executive Director at Women's Rape Assistance Program Daryl Chansuthus said. Start By Believing is an international campaign brought to West Tennessee by the Sexual Assault Nurse Examiners at Jackson-Madison County General Hospital. "We really wanted to look into other avenues that could educate the community, and we just thought it was a really good campaign and a really good way to get the word out about sexual assault and domestic violence victims," SANE Nurse Stephanie Dewitt said. Dewitt hopes this campaign will empower more victims to seek help. "If you start by believing maybe more victims will come forward, and in turn if they can identify the aggressors and they can identify the rapists and catch them faster so that we don't have more victims," she said. Research shows that a rapist will attack an average of six times, which means one failed response can equal five more victims. "What we know from the research is that about five percent of men perpetrate 90 percent of the sexual assaults," Chansuthus said. Chansuthus said if a victim comes to you for help, asking what they would like to do gives them back control. "Don't blame her. Don't ask her where she was or what she was doing, which implies that you don't believe she was assaulted," Chansuthus said. "Believe her and help her get help." Jackson-Madison County and Murfreesboro currently are the only two areas in Tennessee participating in the international campaign.