$1.9 million in unauthorized spending discovered in Weakley Co.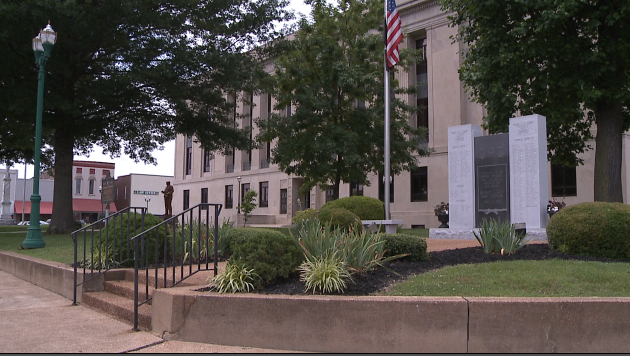 [gtxvideo vid="hlZSKG9N" playlist="" pid="OTSe9U1y" thumb="http://player.gtxcel.com/thumbs/hlZSKG9N.jpg" vtitle="Weakley Co Unauthorixed Spending PKG – Beth"]
WEAKLEY COUNTY, Tenn. — In the past nine months, the Weakley County Commission made two different payments totaling roughly $1.9 million. But what caught the attention of the commission — they say they never authorized either of the payments. The commission is set to vote on a new school funding project prompting a review of the books and the discovery of almost $2 million in expenditures that raised a lot of questions. District 7 Commissioner Roger VanCleave says they asked questions about the expenditures but never received any answers. That's when VanCleave started to look through the most recent budget audit. He found the money was paid toward a school bond account in two different payments — one in October and the second this past April. "The main thing is who authorized the payments to be made?" VanCleave said. "It was not the county commission." For the county to make a payment, it is not the same as writing a check. They have to have paperwork authorized by the County Commission that is submitted to the financial department where they release the funds. The payments were made on a school bond that the current commission thought had been paid off. According to Weakley County Mayor Jake Bynum, no money is missing from the budget — it is just a discrepancy between fiscal years. "It was a mistake, and now it's all about fixing that mistake." Bynum said. But VanCleave doesn't think this was just a mistake. "Two dollars is a mistake or an error," VanCleave said. "Twenty dollars is a mistake or an error. Maybe $20,000 in a budget we have, you might could slide by, but not $2 million."
The commission is still investigating to figure out who authorized the payments. The Weakley County Commission says it will correct the discrepancy with a budget resolution before the end of the current fiscal year.