Low gas prices encourage Labor Day travels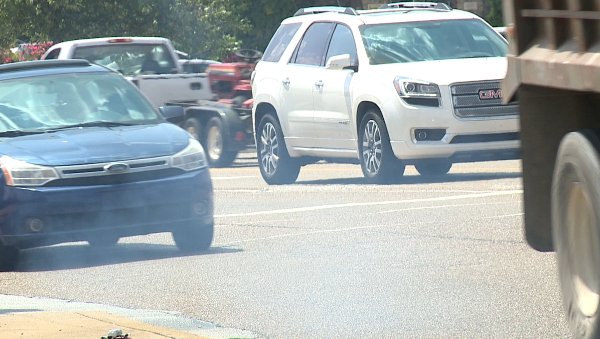 MADISON COUNTY, Tenn. — The last holiday of the summer is upon us as West Tennesseans hit the highways and byways to celebrate Labor Day. AAA estimates 11 percent more Americans are traveling this year over the holiday weekend than last year. Traffic along Interstate 40 was noticeably heavier than usual Friday but moved along smoothly.
With gas prices low, it seems even more people than usual are excited to get their holiday weekend started. "We came from Oklahoma," said Barbara Icke, a holiday traveler. "We're headed to Hatteras Island, North Carolina. I'm going to see my first great-grandchild."
Travelers are passing through West Tennessee or West Tennesseans are headed out. "We're headed to the Gaylord Opryland Hotel to spend tonight and tomorrow night, then we're headed to Gatlinburg for a week," traveler Judy Ferrell said. The holiday weekend has travelers spending money, but gas won't necessarily be the thing that burns a hole in their wallets this season. "We paid $1.99 in Conway, Arkansas," Dale Icke said. "Now we're seeing it back up to $2.35 or something like that. Still better than it was through, a whole lot better." Travelers say with few delays they're finding it easy to make it to their destinations. "Today it hasn't been bad," Vernita Brooks said. "It's been flowing really good, which we were surprised, but it's going really good right now." Some of the top things people plan on doing this weekend, according to travel website TripAdvisor, include shopping or heading to the beach. We found travelers excited to do both. "We're just going to kind of tour the strip a little bit, do a little shopping, family time, mingling a little bit, cooking and eating and just kind of have a good time, relax," Brooks said. "Just enjoy family," Icke said. "No swimming in the ocean. That's where they've had those shark bites." Friday was expected to be the busiest traveling day for the weekend, with traffic peaking again Monday. This weekend will have the highest Labor Day travel volume since 2008. Attending cookouts is another a top priority this weekend.