Legislators hear from citizens about charging to access open records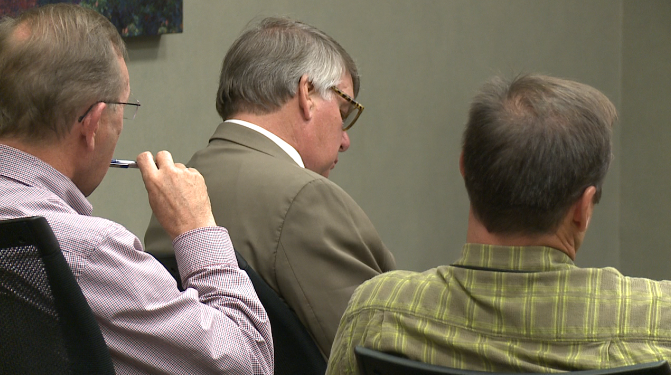 [gtxvideo vid="Ohj7Nqcy" playlist="" pid="OTSe9U1y" thumb="http://player.gtxcel.com/thumbs/Ohj7Nqcy.jpg" vtitle="Open Records Hearing PKG"]
JACKSON, Tenn. — The last of three meetings held across the state made its way to the Hub City. Inspecting open records could come with a charge, including a fee for labor in addition to paying for copies made from government documents.
"Those records in a lot of ways have saved us," Nancy Stinson said.
House Bill 0315 could have landed Stinson paying out a lot of dollar bills when she needed access to open records. The records explained why her propery smelled.
"Our home became a vent to the sewer system, and it took us a year and a half to figure it out, and the records really saved us," Stinson said.
The bill presented by Rep. Steve McDaniel and Sen. Jim Tracy, Senate Bill 328, says government officials could charge for labor involved in gathering documents for inspection in addition to the charges for copies.
The possibility of having to pay to see those open records brought out a crowd Thursday.
"I appreciate people willng to step up and tell their side of it. It was very informative," Sen. Ed Jackson said, who attended the public meeting.
Sen. Jackson first heard the bill when it was presented to the legislature and says it was put away for summer study. That's why the Tennessee Comptroller's Office is holding these public meetings.
"At the end of this process, it's our intent to recommend to the legislature certain factors they should consider as they make this decision," Tennessee Comptroller spokesperson John Dunn said.
Media outlets, including WBBJ, say it would limit the operations of a newsroom.
"Government should be more open to accountability with less obstacles, fees and hoops to jump through," WBBJ's Tom Britt said at the meeting.
The bill also would affect those trying to link together their family tree, as it would allow charges for access to those documents as well.
Jackson said he believes the legislation comes with good intentions.
"We need to find out what the abuse is. How much is it? Is there something we can do to help alleviate the abuse?" Jackson said.
For Stinson, it's about knowing what's going on in your own backyard, literally.
"We would be in the dark about this project without the records," Stinson said.
The Tennessee Comptroller of the Treasury said they plan to have their recommendations presented to the legislature by Jan. 15.
If you would like to make your voice heard on the issue, email the comptroller's office at comments.open.records@cot.tn.gov.
The office is taking comments until Sept. 30.
If you would like to read the original bill, click here to see HB0315.