Jackson events coming up this weekend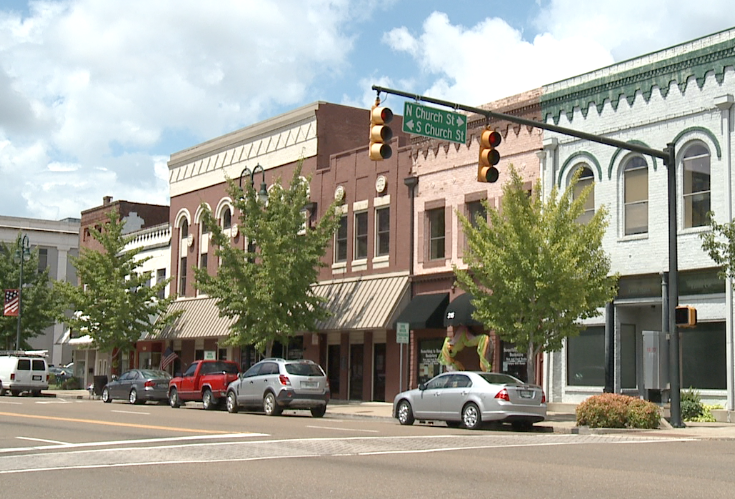 The following is a news release from the Jackson Tennessee Convention & Visitors Bureau.
JACKSON, Tenn. — What do you get when you combine a Marathon, Doodle Soup, 80+ Artists a Cultural Parade and some Music? You get Jackson and West Tennessee this weekend!
"If you're making plans to visit Jackson this weekend, you might want to come a little early and plan to stay a little late," revealed Lori Nunnery, Executive Director of the Jackson Convention & Visitors Bureau. "Through the work of numerous organizations, volunteers and local businesses – we are bursting at the seams!"
A quick look at the tourism calendar displays over a dozen major events happening over the next few days. Nunnery continues, "Our hotels are working hard to accommodate all of the visitors and we are looking forward to the impact this will have on them, our restaurants and retail establishments."
New Events include the Tennessee Rhythm and Run Marathon, a marathon/half-marathon event, raising funds for research initiatives for the Heart and Vascular Center, a service of West Tennessee Healthcare. Haven't quite worked up to a 26.2 mile run? No worries. They will also be hosting a 5K and 1-Mile Fun Run on Downtown Jackson, Saturday, October 3. The Marathon and Half-Marathon will take place on Sunday, October 4.
Also new, the West Tennessee Artisan Trail, in partnership with Fleur-de-Lee Restaurant, will host "Tailgating Arty Party," a pop-up art event, 3:00 – 5:00 pm, October 3, at the restaurant, 1143 Rushmeade Road, Jackson.
The Jackson International Food and Art Festival, One Jackson-Many Flavors, returns for a second year. The festival grew from the work of the Citizens' Commission on Unity, formed by Mayor Gist, to help our community grow in understanding of the diversity which makes Jackson. The festival will take place 10:00 am – 4:00 pm, Saturday, October 3, 2015 Court Square in Downtown Jackson. The parade will consist of the following: Parade of Cultures, Food Booths, Performances (Music, Demonstration, Dancing and, Storytelling), Booths (Merchandise or Business, Artists and Craftsman, Cultural Activities and Demonstrations).
Art in the Village gallery is hosting its fifth annual Art in the Village, 9:00 am – 5:00 pm, Saturday, October 3, Casey Jones Village. Admission is free. The arts festival will feature original one of a kind local and regional art from over 80 exhibitors in a variety of art forms.
Jackson's AMP at the West Tennessee Farmers' Market concludes its' 2015 Music Series with Will Davenport, Saturday, October 3. At 6:45 pm Bud Light Presents Local, Homegrown Music under the Tent featuring Red Thomas and is followed by the headliner at 7:30 pm.
Musician Mike Farris performs at the Ned McWherter Cultural Arts Center, Friday, October 2. By interpreting traditional black spiritual music and adding his own mix of vintage southern soul, Farris won the prestigious Americana Music Award for Best New and Emerging Artist and a Dove Award for Best Traditional Gospel Album of the Year.
If you're looking for additional events and festivals in Jackson and West Tennessee here are few to finish out your weekend:
"2015 continues to be a record setting year for tourism in Jackson," Nunnery concludes. "With the numerous new events coming online, the strength of our existing attractions and the excitement of what's happening in Nashville and Memphis on the music scene – Jackson is continuing to grow into a great destination!"
Looking for something else to do? Visit jacksontn.com/tourism for a comprehensive listing and to learn more about what's happening in Jackson and West Tennessee and sign up for our weekly newsletter at jacksontn.com/tourism/request_guide.