All Veterans Reunion events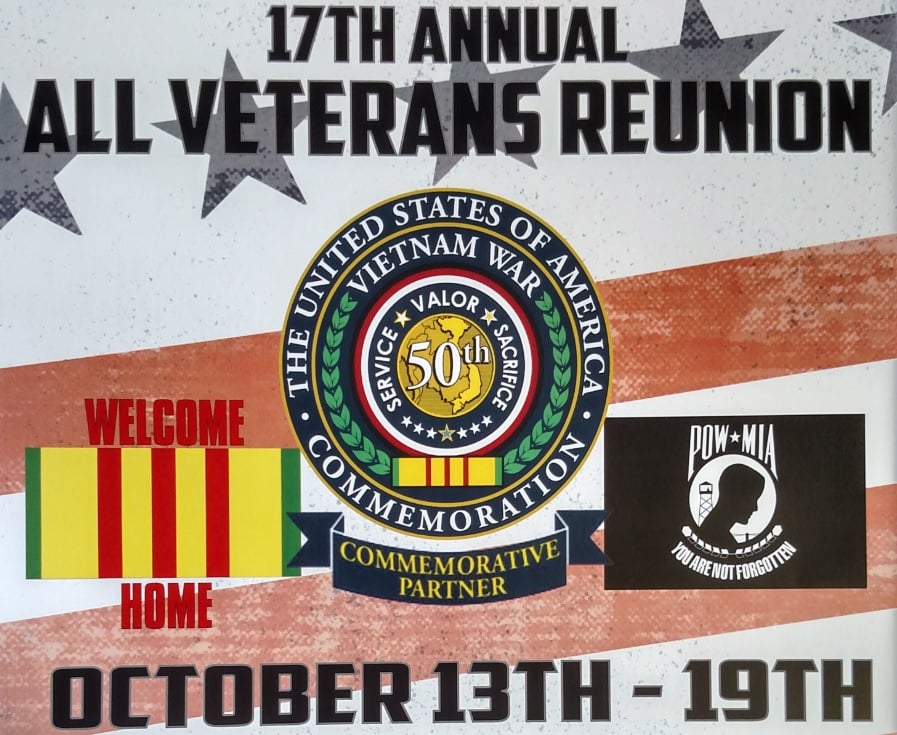 The 17th annual All Veterans Reunion is set to take place Oct. 13 to 19 at VFW Post 1848, located at 3803 Highway 45 North in Jackson.
A poker run is planned for Oct. 17 at the VFW. Registration is from 9 a.m. to 11 a.m. and costs $10 per person.
Below is a list of more events scheduled for the reunion.