Art in the Village celebrates 13 years with special event Saturday
JACKSON, Tenn. — Art in the Village is hosting their 13th anniversary, and there will be artists both inside and outside of the gallery.
"We'll have the gallery open as usual. In fact, any sales out of the gallery itself — well, anything over $100 — will get a 25% discount," said gallery member Pat Patrick. "Now outside we will have, I think, about 10 artists showing their wares and that will be independent sales."
The art forms come in a huge variety that include many cool and unique items that could transform any space, or even in the form of jewelry to upgrade a look.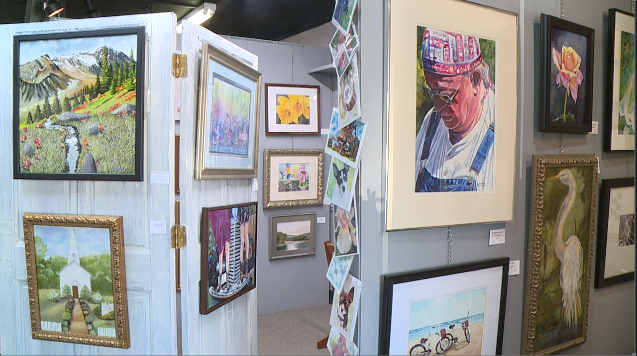 "Typical paintings of watercolor, acrylic, oil, there are abstracts," Patrick said. "I happen to do watercolor florals, a lot of landscapes. We also have two or three potters."
The gallery is offering education to the community through registering for classes that they offer inside the gallery.
Artists in the community are also encouraged to swing by.
"And if there's any artists that are interested in joining us, come out and see what we have," said Patrick.
Art in the Village can be found inside the Casey Jones Village, with the event running from 10 in the morning to 4 in the afternoon Saturday. Click here for more information.
For more news in the Jackson area, click here.