Halloween and Fall Events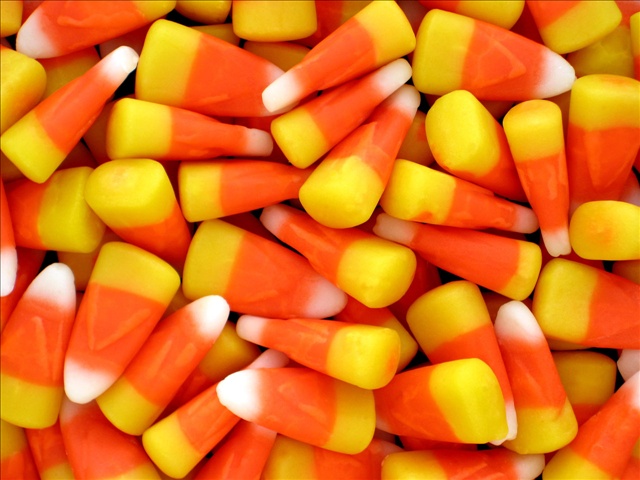 There is a variety of events celebrating Halloween and the harvest season taking place throughout West Tennessee. Send your Halloween and fall events to dhampton@wbbjtv.com.
Oct. 18 – Fall Folklore Jamboree
What: The Fall Folklore Jamboree features more than 130 friendly folk artists demonstrating traditional farming, cooking and home life skills. You can see a blacksmith in action, watch mules plow a field, and shop for unique items such as homemade soaps, candles and brooms. A long lineup of award winning gospel and bluegrass bands will be making music all day on an outdoor stage.
Where: In Milan at the UT AgResearch and Edcuation Center and West Tennessee Agricultural Museum, 3 Ledbetter Road, Milan
When:  9 a.m. to 4 p.m.
Oct. 20 – Ghost Tales of Jackson
What: Come hear dn english tell new and exciting stories about the Spirits of Downtown Jackson. Just when you think you've heard them all, there's more mystery to tell about! Bring your chairs, a blanket and an open mind. Refreshments will be served. Even if you leave as a non-believer, you might just learn a little bit about the history of Downtown Jackson and its historical buildings!
Where: Under the canopy at The Farmers Market at 91 New Market St. in Downtown Jackson
When:  6:30 p.m.
Oct. 25 – 10th annual Halloween Extravaganza
What: Every year, Jackson Downtown Development Corporation welcomes more than 1,200 children and their parents to the Halloween Extravaganza, which offers a fun and safer alternative to trick-or-treating. Some of the features of the Halloween Extravaganza will include trunk-or-treating, face painting, local characters, Halloween music, and food. Select downtown merchants will open their doors for a door-to-door trick-or-treating experience. The first 1,000 children will receive a free trunk-or-treat candy bag! 
When: 4 p.m. to 6 p.m.
Oct. 25 – Spooky Science at Discovery Park of America
What: Join us as Jason Lindsey, aka "Mr. Science," shows us the science behind what makes Halloween spooky! Tickets are available at Discovery Park of America or by calling 731-885-5455. Admission is $3 for members and $4 for non-members.
Where: Inside the ATA Traveling Exhibit Hall at Discovery Park of America in Union City
When: Saturday, Oct. 25 at 1 p.m. and 2:30 p.m.
Oct. 25 – Trunk or Treat in Terry
What: Trunk or Treat event featuring hayrides, a bonfire and food including hot dogs, marshmallows and drinks (while they last), sponsored by Carter's Chapel Methodist Church and the Terry Volunteer Fire Dept. 
Where: Terry Volunteer Fire Dept.,
6165 Terry Road
, Cedar Grove
When: 7 p.m. Oct. 25; participants should set up by 6:30 p.m.
Oct. 25 – Local author signs latest mystery book
What: Local author Sheila Houston will be having a book signing for her latest mystery, A Murder at Midnight, at Books-A-Million in Jackson. Bring your family out for a one-of-a-kind book-signing opportunity. Prizes will be hidden throughout the store for children or parents who wish to solve riddles and locate prizes.
Where: Books-A-Million, 1081 Vann Drive #106, Jackson
When: Saturday, Oct. 25. from 6 p.m. to 8 p.m.
Oct. 25 – Second annual Shire Fest (Augustine School)
What: The Augustine School will host the Second annual Shire Fest. The activities include a 5K Hobbit Run, 5K Hobstacle Course with 20 obstacles through the Augustine Middle Earth, the Shire Market with Booths of local craftsman, food including Reggie's BBQ, Maggie Moo's, and Nola's Indian Cuisine, games for children, music, and Renaissance costumes galore!
Online registration for vendors and race participants can be found at shire-market.com.
When: 5K Hobbit Run – Registration at 7 a.m., Race at 8 a.m.; 5K Hobstacle Course – Registration at 8 a.m., Race at 9 a.m.
Where: Augustine School, 1171 Old Humboldt Road, Jackson
Oct. 31 – Costume Contest at Discovery Park of America
What: Libation Station is open at Discovery Park from 5 p.m. to 9 p.m. at the Train Depot every Thursday, Friday and Saturday evening — but on Halloween, guests are invited to dress up! A costume contest will be held with three grand prizes to be awarded! Cocktails, wine, beer, soft drinks and snacks will be offered, with entertainment to be announced.
When: Halloween night from 5 p.m. to 9 p.m., with the costume contest taking place at 7:30 p.m.
Where: At the Train Depot at Discovery Park of America in Union City. Please enter through the south gate behind the Train Depot.
Tuesdays through Sundays throughout October – Discovery Park Pumpkin Village
What: The Pumpkin Village at Discovery Park of America is all things fall, with straw horses, hay-bale spiders, pumpkin houses, and a pumpkin river complete with bridges; plus a few surprises!
Where: Discovery Park of America,
830 Everett Blvd.
,
Union City
When: 10 a.m. to 5 p.m. Tuesday through Sunday (Closed Mondays), same as park hours, throughout October
Weekends throughout October – 'Frankentoby' play presented by the Rivertime players
What: Rivertime Players will present "Frankentoby," their first-ever Halloween-themed Toby Show. The show will take place in an authentic tent theater venue beside the Parsons Municipal Building.
"Frankentoby" finds Toby working at the Sleep Late Bed 'n' Breakfast, operated by sisters Martha and Abby Late. Victor Bubbastein, an out-of-towner, arrives with his two cohorts looking for rooms to perform cryptic experiments. Soon people inexplicably begin changing identities and scary characters invade the bed 'n' breakfast.
Toby Tent Shows were part of touring tent dramas, an American folk-theatre art form beginning in the late 1800s. The Rivertime Players in Parsons, a nonprofit community theatre organization, purchased an original Toby Tent, costumes and plays. They are caretakers of the last Toby Tent Show, which originally began as the Henderson Stock Company in 1898.
Admission is $7 for adults and $2 for children younger than 13.
When: 6:30 p.m. on weekends throughout October
Where: In an authentic tent theater venue beside the Parsons Municipal Building, located at
535 Tennessee Ave. South
in Parsons
Nov. 1 – Community Fun Fest hosted by Jackson Police Department
What: The Jackson Police Department is hosting a Community Fun Fest for kids as part of Blue Impact's Community Outreach. There will be a variety of games and activities for kids of all ages, prizes, food, candy and fun! Come play and interact with police. See police, fire and other emergency vehicles. Visit information and educational booths showcasing the many services Jackson has to offer. If your agency, business or community group would like to participate or help sponsor, contact Amy Hilliard at 731-425-1875 or Lt. Byron Taylor at 731-425-8443.
Where: On the front lawn of the police station at
234 Institute Street
in Jackson
When: 1 p.m. to 4 p.m., Saturday, Nov. 1