2 arrests made in early morning homicide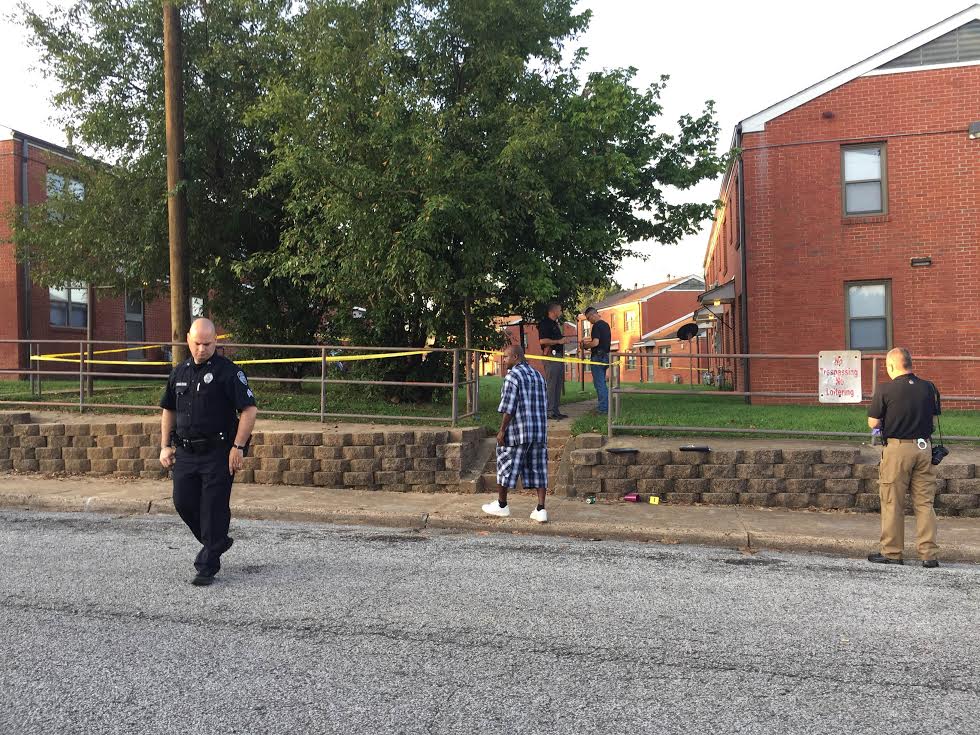 [gtxvideo vid="U9VqQShj" playlist="" pid="OTSe9U1y" thumb="http://player.gtxcel.com/thumbs/U9VqQShj.jpg" vtitle="Lincoln Courts Shooting PKG"]
JACKSON, Tenn. — Two suspected killers are captured within 12 hours of a deadly shooting at an East Jackson apartment complex. Police say a 29-year-old man is left dead in the city's fourth homicide of 2015. Although the suspects are in police custody, at this point no charges have been filed. Officers saturated the area in and around the Lincoln Courts Apartments all day Friday. Leads prompted investigators to take three women into custody around 1 p.m. Friday as they waited for a warrant to search an apartment at Lincoln Courts. None of the women were put under arrest or charged with any crime. While investigators continue to track down leads and take possible suspects into custody, the family of the victim is mourning this difficult loss. "It's very hard, that was my only son," the victim's father Saint Murphy said. "He had come back and got a job. Trying to get on his feet and take care of his family." But early Friday morning that all changed, when his son Beau Reid was gunned down in front of his Lincoln Courts Apartments after an argument. "There were a bunch of guys out here. They say they heard about 20 shots and shot him about 7 or 8 times," Murphy said. "The emergency room said they shot him in his back, leg, arm and the chest." Dozens of shell casings could be seen littering the ground as police searched for evidence. "We'll have officers out here following up on this investigation all day and night, Interim Jackson Police Chief Julian Wiser said. "We'll be doing some door-to-door and interviewing folks." During Friday's search for the suspect,
a tree was cut down because police saidit was blocking the view of a crime camera staged close to where Reid was gunned down. Jackson police have several cameras around the city to monitor high-crime areas.
As the investigation into the shooting continues, just down the road, officers looked for evidence at 33 Carver Ave. where a robbery happened just minutes before the shooting. "Right now it's to early in the stage," Wiser said. "I'm not sure if they're related." A wave of violence that many want stopped. "That's the chain that we have to break," Jackson Vice Mayor Johnny Dodd said. "Leaving these young kids without fathers." Reid's family said they just want justice for the loving father they said did not have an enemy in the world. "He didn't bother no one, I don't know why an incident like this would happen," Murphy said. "Ya know, it really hurts me, real bad. But I hope it comes to an end, a conclusion to who did this." If you have information about this shooting or saw anything suspicious in the Lincoln Courts or 33 Carver areas early Friday morning, call Jackson Police at (731) 425-8400, or CrimeStoppers at (731) 424-8477 (TIPS). All calls can remain anonymous and a cash reward may be available.