Burn permits safety phone numbers
NASHVILLE, Tenn.–The Tennessee Department of Agriculture Division of Forestry is observing National
Fire Prevention W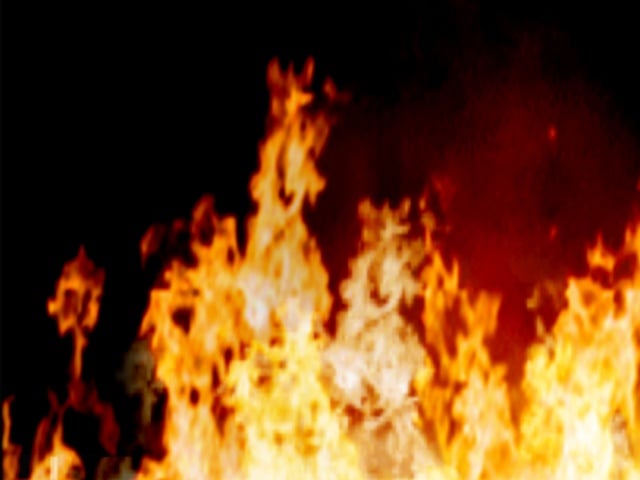 eek (Oct. 8-14) by reminding citizens to follow simple safety practices to prevent
wildfires. The official start of wildfire season in Tennessee is Oct. 15.
"It's important, and required by law from October 15, 2017 to May 15, 2018, that citizens call for a
burning permit and follow outdoor burning safety recommendations," State Forester Jere Jeter said.
"Tennessee experienced a historic fall fire season last year due to exceptional drought conditions.
Fortunately, that underlying condition does not exist this year, but we're not going to let our guard
down. The permit system helps us communicate to the public when and where it is safe to burn
and focuses attention on safety. We need all Tennesseans to volunteer to prevent wildfire."
The online burn permit system is free, fast and simple. If you are burning a leaf or brush pile that is
smaller than 8 feet by 8 feet in size, log on to www.BurnSafeTN.org for approval. More than 300,000
permits are issued each year, and the online system provides a quick and efficient way to apply.
For a larger burn, apply for a free permit by calling your local Division of Forestry burn permit
phone number Monday through Friday, 8 a.m. – 4:30 p.m. Phone numbers can be found by visiting
Burn permits are only issued when conditions are conducive to safe burning. If you live inside city
limits, there may be addi
tional restrictions. Check with your municipality before you burn.
To learn what materials may not be burned, check the Tennessee Department of Environment and
Conservation's Open Burning Guidelines at https://tn.gov/environment/article/apc-open- burning.
Burning without a permit is a Class C misdemeanor punishable by up to 30 days in jail and/or a fine.
Wildfires caused by arson are a class C felony punishable by 3 to 15 years in prison and up to
$10,000 in fines. Anyone with information about suspected arson activity should call the state Fire
Marshal's Arson Hotline at 1-800- 762-3017. The hotline is answered 24 hours a day, and you may
remain anonymous when providing information. Cash awards are offered for information leading
to an arrest or conviction. To report illegal burning, please call 1-888- 891-TDEC.
Visit www.BurnSafeTN.org for additional tips to burn safely and to protect your community.
The Division of Forestry promotes the wise use of forest resources by assisting landowners, fighting
wildfires, providing quality seedlings, monitoring insects and diseases, improving urban forests,
Nashville Office • P.O. Box 40627 • Nashville, TN 37204
Tel: 615-837- 5520 • Fax: 615-837- 5003 • http://www.tn.gov/agriculture/section/forests
managing state forests, protecting water quality and collecting forest inventory data. The Division
also works to promote primary and secondary forest industries to stimulate the state's economy.
Visit http://www.tn.gov/agriculture/section/forests for more information.
Obtaining a Safe Debris Burning Permit by Phone
Burning permits by phone are available Monday through Friday from 8:00 a.m. to 4:30 p.m., except on
holidays. Permits may be obtained in advance for weekends and holidays.
Permits will not be issued on days and in locations if it is considered unsafe to conduct a debris burn.
Use the directory below to call your local county Division of Forestry office.
Anderson (865) 494-9434
Bedford (877) 350-BURN (2876)
Benton (731) 584-7630
Bledsoe (423) 881-3585
Blount (865) 982-6264
Bradley (423) 478-0337
Campbell (423) 562-7838
Cannon (615) 765-7373
Carroll (731) 986-5550
Carter (423) 725-3281
Cheatham (877) 350-BURN (2876)
Chester (731) 989-5252
Claiborne (423) 869-8275
Clay 243 and 258 exchanges call
699 exchanges call 615-666- 4111
Cocke (423) 623-1077
Coffee (877) 731-2221
Crockett (866) 468-4784
Cumberland (931) 484-4548
Davidson No debris burning
allowed; visit nashfire.org for more
information.
Decatur (731) 847-2254
Dekalb (W. of Caney Fork
R.), (615) 597-4015
Dekalb (E. of Caney Fork
R.), (931) 839-2328
Dickson (877) 350-BURN (2876)
Dyer (731) 285-4647
Fayette (901) 465-7349
Fentress (931) 879-7173
Franklin (931) 598-5535
Gibson (866) 570-3907
Giles (877) 350-BURN (2876)
Grainger (865) 767-2161
Greene (423) 638-7841
Grundy (931) 692-3732
Hamblen (423) 586-2497
Hamilton East: (423) 478-0337,
West: (423) 332-3228
Hancock (423) 733-2923
Hardeman (731) 658-2213
Hardin (877) 350-BURN (2876)
Hawkins (423) 345-2147
Haywood (866) 570-4024
Henderson (731) 968-5724
Henry (731) 642-3808
Hickman (877) 350-BURN (2876)
Houston (877) 350-BURN (2876)
Humphreys (877) 350-BURN
(2876)
Jackson (931) 621-3333
Jefferson (865) 475-3467
Johnson (423) 725-3281
Knox (865) 215-5900 Air Poll. Cont.
Lake (866) 468-4784
Lauderdale (731) 635-1105
Lawrence (877) 350-BURN (2876)
Lewis (877) 350-BURN (2876)
Lincoln (877) 350-BURN (2876)
Loudon (865) 986-8395
McMinn (423) 263-7181
McNairy (731) 645-5485
Macon (615) 666-4111
Madison No TDA permit needed,
call local fire dept first
Marion (423) 942-3665
Marshall (877) 350-BURN (2876)
Maury (877) 350-BURN (2876)
Meigs (423) 745-5729
Monroe (423) 442-7401
Montgomery (877) 350-BURN
(2876)
Moore (877) 350-BURN (2876)
Morgan (423) 346-6655
Obion (866) 570-3907
Overton (931) 823-6538
Perry (877) 350-BURN (2876)
Pickett (931) 864-3466
Polk (423) 338-8395 for Benton
area, (423) 496-4339 for Ducktown
area
Putnam (931) 839-2328
Rhea (423) 775-0151
Roane (865) 354-1054
Robertson (877) 350-BURN (2876)
Rutherford (877) 350-BURN (2876)
Scott (423) 627-2250
Sequatchie (423) 949-2925
Sevier (865) 429-7020
Shelby Municipal permit required;
call local fire dept first
Smith (615) 683-6361
Stewart (877) 350-BURN (2876)
Sullivan (423) 239-5811
Sumner (877) 350-BURN (2876)
Tipton (866) 570-4165
Trousdale (615) 374-3601
Unicoi (423) 753-4011
Union (865) 278-3348
Van Buren (931) 946-2401
Warren (931) 635-2754
Washington (423) 753-4011
Wayne (877) 350-BURN (2876)
Weakley (731) 364-2541
White (931) 657-2410
Williamson (877) 350-BURN (2876)
Wilson (877) 350-BURN (2876)