Moore rallies Tennessee past ETSU 71-61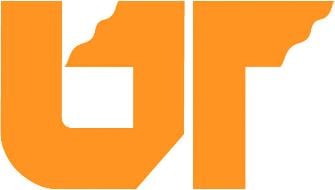 KNOXVILLE, Tenn. (AP) – When Donnie Tyndall refers to Armani Moore as a "hard-headed dude," the Tennessee coach means it as a compliment.
Moore displayed the fearless attitude that has won his coach's approval while collecting 13 points, 12 rebounds and seven assists Wednesday to help the Volunteers rally for a 71-61 victory over East Tennessee State.
He was three assists away from posting the second triple-double in school history. Tyler Smith had 12 points, 10 rebounds and 10 assists for Tennessee in an 87-69 triumph over UNC Asheville on Dec. 3, 2008.
"Armani's got a game that some people will say is not the prettiest, but he's my type of dude," Tyndall said. "I've said that since I got the job. He's tough. He's competitive."
Moore, a junior from Kennesaw, Georgia, says he was raised that way.
"All my life I've been a competitor," Moore said. "I feel like everybody in my family has always been that way, starting from my mom down. It's just something that they instilled in us. If you want to be about something, then you've got to go get it because nobody's going to give anything to you."
ETSU (6-4) scored the game's first 13 points and had a six-point lead early in the second half before Tennessee (8-4) took over. The Buccaneers scored just two points and had no baskets during an 8 one space½ minute stretch in the second half.
Josh Richardson had 19 points and six assists for Tennessee, which won its fourth straight and remained unbeaten at home. Derek Reese matched a career-high with 12 points and made a go-ahead basket with 7:50 remaining as part of a 12-0 run.
"Our guys did a nice job tonight of withstanding their runs," Tyndall said. "Every time they made a big bucket or what could have been a deflating 3-pointer, our guys kept their head up and kept grinding."
ETSU's Rashawn Rembert had 21 points and went 7 of 11 from 3-point range but went scoreless and attempted only one shot in the game's final 19 minutes, 27 seconds.
"They did a really good job of finding me in their zone," Rembert said. "All the credit is to them. Their coach is a good coach. He's not going to let me keep shooting."
ETSU shot 13 of 32 on 3-pointers. Tennessee overcame ETSU's 3-point attack by outrebounding the Bucs 38-20 overall and 20-6 in the second half.
ETSU had no starters taller than 6-foot-7. The Bucs have little frontcourt depth with 6-7 forward Ron Giplaye out for the season with a knee injury and 6-9 forward Alex Bates out for academic reasons.
"We're a different rebounding team right now with no Ron Giplaye and no Alex Bates," ETSU coach Murry Bartow said. "We've got no five man in our program right now. I'm not an excuse guy, but we're just not as big and thick as we were two weeks ago."
TIP-INS
ETSU: This game represented a homecoming for junior forward Lester Wilson, who went to Carter High School in Knoxville. Wilson scored 16 points and made four 3-pointers.
Tennessee: Tyndall's teams are 34-1 in regular-season home games since the start of the 2012-13 season. Tyndall coached Southern Mississippi for two years before taking over Tennessee this season.
STAT LINES
Tennessee outscored ETSU 38-14 in points in the paint. … ETSU guard Petey McClain didn't score and attempted only one shot, but he matched a career high with 11 assists. … ETSU attempted twice as many 3-point shots (32) as two-pointers (16).
QUOTE OF THE DAY
"It's a game we could have won, should have won, honestly," Wilson said. "If you ask me, if you ask any of my teammates, we didn't feel like it was going to be an upset if we beat them."
UP NEXT
ETSU: Hosts VMI on Friday
Tennessee: At Mississippi State on Wednesday