Girl shaves head for pal, breaks school dress code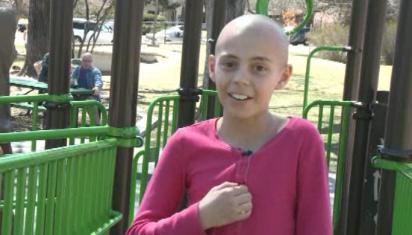 GRAND JUNCTION, Colo. (AP) – A Colorado girl who shaved her head to support a friend who went bald because of cancer treatment has been told she violated her school's dress code.
Kamryn Renfro of Grand Junction shaved her head to help Delaney Clements get through chemotherapy. Kamryn at first wasn't allowed to return to classes at Caprock Academy, the charter school she attends. The academy later said she could return, but the school's board of directors is expected to discuss her situation at a meeting Tuesday evening.
The (Grand Junction) Daily Sentinel (http://bit.ly/1gVbSId) reports that the school board's chairwoman says the school's the dress code is designed to promote uniformity and a non-distracting environment. She said exceptions can be made under extraordinary circumstances. The board will decide whether they should make an exception.