Sheriff's office: Fort Hood reports active shooter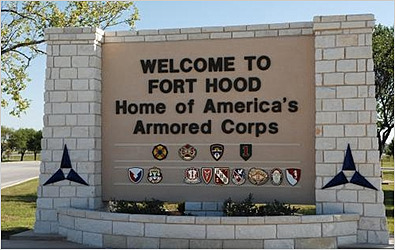 FORT HOOD, Texas (AP) – Fort Hood has reported an active shooter to local authorities.
Bell County Sheriff's Office Lt. Donnie Adams says the sheriff's office dispatched deputies and troopers from the Texas Department of Public Safety to the nearby Texas Army base.
order was sent Wednesday on the base's Twitter feed and posted on its Facebook page.
The 1st Calvary Division, which is based at Fort Hood, sent a Twitter alert telling people on base to close doors and stay away from windows.
A spokeswoman for the base declined to comment. Fort Hood ordered everyone at the base to "shelter in place." The
The base was the scene of a mass shooting in 2009. Thirteen people were killed and more than 30 wounded.