Holiday events across Tennessee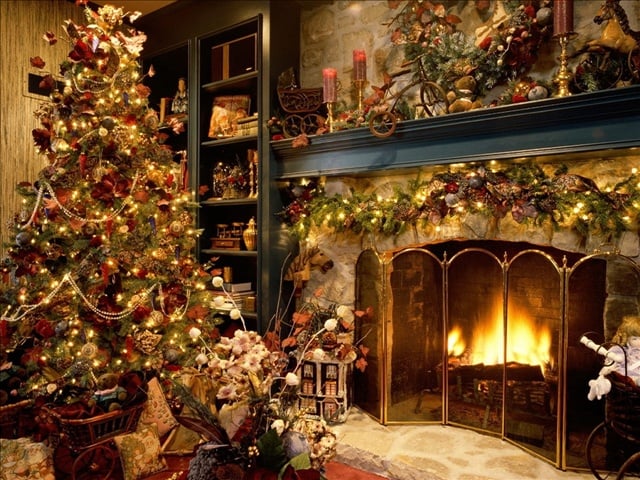 Below is a list of holiday events across the state courtesy of theTennessee Department of Tourist Development. For a complete calendar of events, visit the department's website at 
www.tnvacation.com/calendar
.
Ongoing
Hendersonville – See the classic adaptation of Charles Dickens' novel "A Christmas Carol the Musical" by the Hendersonville Performing Arts Company through Dec. 14 at the Hendersonville Performing Arts Company Theatre.
Dec. 6
Goodlettsville – Ring in the holiday season in 1780s style with old-time festivities at Yulefest 6-9 p.m. at Mansker's Fort & the Bowen Plantation House.
Paris – Find the perfect gift among the local arts mediums displayed during the Christmas Bazaar 9 a.m. to 4 p.m. at the Robert E. Lee Academy for the Arts.
Dec. 6-7, 13, 20
Union City – Bring a camera because Santa will be in the house noon to 5 p.m. Dec. 6, 13, and 20 and 1-5 p.m. Dec. 7 at Discovery Park of America.
Dec. 6-7
Byrdstown – A tour of homes, holiday treats, and the annual Christmas parade will take place during the "Christmas Marketplace & Good Neighbors Theatre Christmas Spectacular" in downtown Byrdstown.
Dec. 6, 13
Rugby – Stroll through a Victorian-era village with children's activities, caroling, holiday shopping, and more at "Christmas at Historic Rugby" 4-8 p.m. in downtown Rugby.
Jonesborough – Santa Claus will greet guests on board the Santa Train Car for tours of the 100 year-old passenger car 9-11 a.m. Dec. 6 and 3-5 p.m. Dec. 13 in downtown Jonesborough.
Dec. 6-Jan. 25, 2015
Chapel Hill – A 50-Day Challenge challenges individuals to walk 50 miles in 50 days at Henry Horton State Park.
Dec. 7
Memphis – Audiences will be captivated during the live tour of So You Think You Can Dance, the 11-time Primetime Emmy Award-winning show 7:30 p.m. at The Orpheum Theatre.
Chattanooga – Meet Santa and enjoy holiday treats as the River Journey galleries are filled with Christmas music during Caroling with the Fishes 6:30-9 p.m. at the Tennessee Aquarium.
Dec. 8, 15
Murfreesboro – Enjoy a Holiday Tea in the Mansion with tea, treats, and a tour of the mansion noon at the Oaklands Historic House Museum. Tickets are $30.
Dec. 12
Jonesborough – A children's musical rendition of "Polar Express" will take place 7 p.m. at the McKinney Center at Booker T. Washington School in Jonesborough.
Dec. 12-14
Jackson – Have a perfect mother-daughter tea party with delicacies and meet the Ballet Arts, Inc. "Nutcracker" cast during the Sugar Plum Fairy Tea Party 5:30 p.m. Dec. 12-13 and 12:30 p.m. Dec. 14 at the Carl Perkins Civic Center.
Jackson – Experience holiday magic during Ballet Arts, Inc. rendition of "Nutcracker" at the Carl Perkins Civic Center.
Dec. 13
Jonesborough – Celebrate the arrival of Christmas with friends, family, and hot chocolate during the lighted Christmas Parade 6 p.m. in downtown Jonesborough.
Pall Mall – Have a historic holiday during the 15th annual Christmas in the Valley at Sgt. Alvin C. York Historical State Parks and Recreation.
Knoxville – Enjoy cookies and apple cider during the Holiday Open House featuring folklore and mountain ballads by storyteller Elizabeth Rose, crafts, ornament and craft making, and more 11 a.m. to 3 p.m. at the Museum of East Tennessee History.
Dec. 13-14
Nashville – Get a free admission ticket when you donate a new toy to the Metro Police Mounted Patrol Division's annual Toy Drive 9 a.m. to 4 p.m. at the Nashville Zoo.
Dec. 16
Memphis – See Trace Adkins' "The Christmas Show 2014 Tour" featuring story-telling with performances of classic carols 8 p.m. at The Orpheum Theatre.
Dec. 20
Nashville – Enjoy a holiday concert by The Providence Consort 2 p.m. at the Frist Center for the Visual Arts' Grand Lobby. The event is free and open to the public.
Dec. 20-21
Clifton – Enjoy festivities during "Stroll Through Christmas" along Main Street in downtown Clifton.
Dec. 29
Nashville – Live music and a free concert will be the highlights of the MusicFest and Battle of the Bands as part of the festivities for the Music City Bowl 5-7 p.m. in downtown Nashville.
Dec. 31
Counce – Have a groovy New Year's Eve at the "Peace, Love & Pickwick" party with live entertainment by Magi, party favors, and a New Year's Day brunch at Pickwick Landing State Park. Tickets are $275 a couple.
Chattanooga – Have a New Year's Rockin' Eve with musical guests The Beaters in the Imperial Ballroom at Chattanooga Choo Choo.