Local priest returns home to the Hub City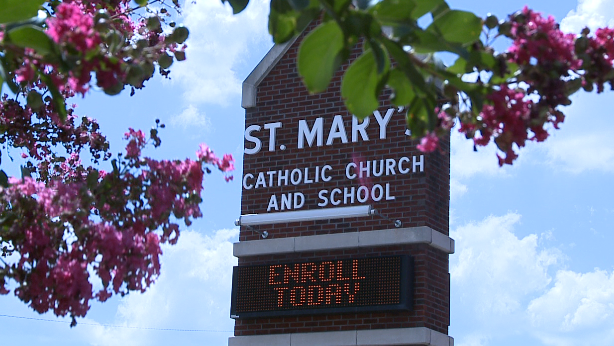 [gtxvideo vid="nmejwsYH" playlist="" pid="OTSe9U1y" thumb="http://player.gtxcel.com/thumbs/nmejwsYH.jpg" vtitle="Local Priests Returns Home PKG"]
JACKSON, Tenn. — Jackson's St. Mary's Catholic Church welcomes a familiar face, now leading a flock who helped raise him. "It's always been a dream of mine to come home to the place I grew up, the place that nurtured my call," Father David Graham said.
Graham is now the pastor of St. Mary's Catholic Church, the same church where he grew up. "We get to retire when we're 70. A lot of times when guys retire they'll go back to their home parish and help out," he said. "I figured that's probably what would happen with me."
Graham said in his 20s he felt the call to serve. "Until that time I had never even imagined that God would call me to be a priest," he said.
It's been a 24-year journey for Father Graham to finally get to come back to Jackson. "I have a special love for the school. I will do everything that I can to support the ministry. That's is the most important ministry at St. Mary's," he said. Graham also serves as principal at St. Mary's School, where he works alongside some of the same teachers who taught him. "It's rewarding," said Pat Randolph, Graham's 3rd grade teacher. "I often tell teachers 'watch out for those little guys, give them the best you've got, because they may be your jury, they may be your judge, your doctor — but they are going to be somebody,'" he said. Randolph said it's a blessing to have him back. "I knew his family. I've known all of them, and he's just been a fine young man." Father Graham tells us he has no plans to leave Jackson any time soon but that his placement depends on the bishop.